Culp-Myers Awning Company has been providing quality craftsmanship, manufacturing and service to the residential and business area since 1922. Residential awnings are available in a wide range of fabrics, colors and patterns. Your fabric choices range from canvas and vinyl to Sunbrella/Dickson. We also offer high quality aluminum, back lit, valances, stationary, and retractable awnings.






A Shade Above the Rest Since 1922
Our company was founded in 1922 when the Culp Family started Culp Awning. Almost 50 years later in 1970 the Russell Myers family bought out the Culp family. We then became known as Culp-Myers Awning & MFG Company. In 2002 Vicki Myers-Owen took over operations of the Culp-Myers Awning Co. LLC. The principal owners are myself (Vicki Myers-Owen), and my husband Steve Merry; making us the second generation of the Myers Family to own and operate the company. In addition to providing quality service and products, we are always incorporating the latest technology to insure that you, the customer, can find the custom products you are looking for.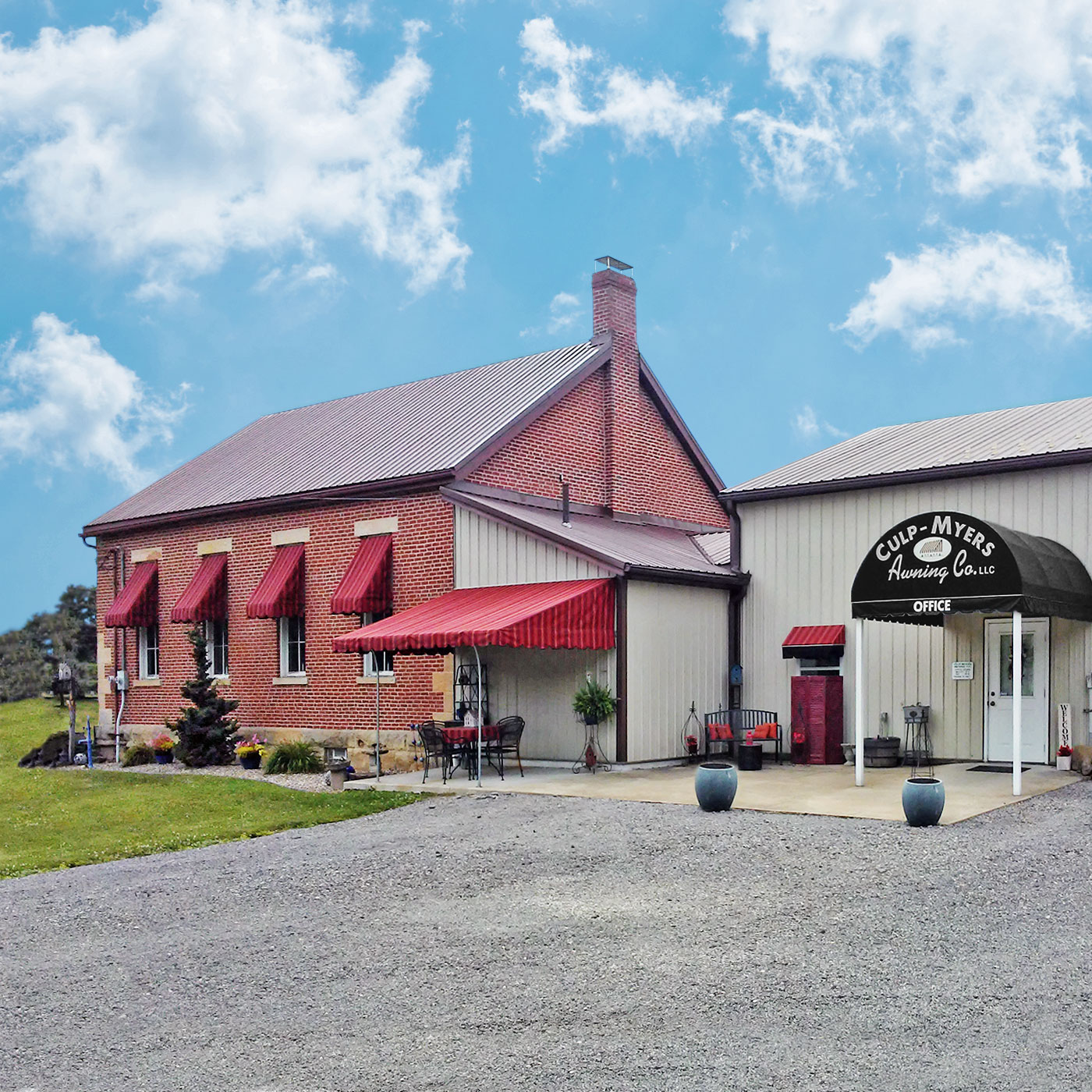 From start to finish, Culp-Myers Awning has got you covered. Once you work with us, you will never go anywhere else.

Fabrication
After our team takes careful measurements at your site, our talented craftsman will create your awning at our facility with the utmost care, ensuring that it is a perfect fit made with superior quality.

Installation
Awnings may look easy to install, but in fact they are composed of various complex components that require precise and professional installation services. Our experienced crew is up to the task.

Storage
If your need for an awnings is seasonal, our team can disassemble, transport, and store your awning(s) over the winter months. Protect your investment by taking advantage of our storage service.
Custom Work
Culp-Myers is your one-stop resource for beautiful, elegant awnings that we design, build and install. We can tackle odd shapes, extreme sizes, wild colors, and custom branding on your new awning.
You can avoid surprises with our Awning Composer System.
Let us make your next project easier! We can show you what your job will look like before the production even starts by utilizing our awning composer software. No surprises! See it ahead of time! Click here for a simple demonstration.
Contact Culp-Myers for a free estimate or to ask a question.
Email
culpmyersawning@gmail.com
Address
4545 Shepler Church Ave. SW
Canton, OH 44706